Facts and Figures
Munich was founded in 1158 by the Duke of Bavaria, Henry the Lion, and is the capital of the Free State of Bavaria. With about 1.5 million inhabitants, it is the third largest city in the Federal Republic of Germany.
In terms of area, Munich is the largest municipality in Bavaria and at the same time the region with the highest population density in Germany. 4.850 inhabitants live within one square kilometer. In the European Union, Munich ranks twelfth among the largest cities in Europe.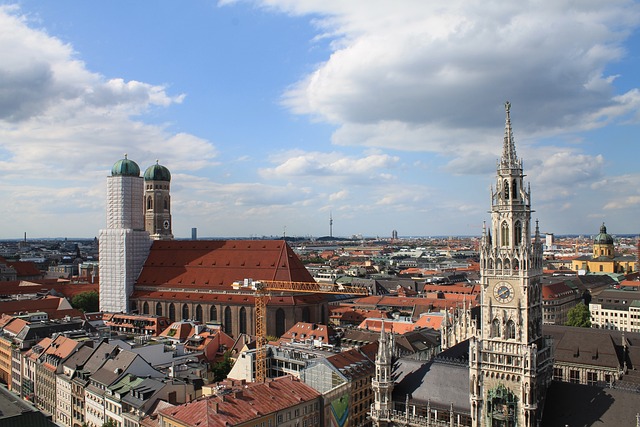 At almost 520 meters above sea level, Munich is the highest city in our country. On the globe, it is located at 49 degrees northern latitude and 11 degrees eastern longitude.
Since the reorganization in 1992 and 1996, Munich's population has been distributed among 25 districts. At the time of the Second World War there were still 41 districts.
Contrary to the declining German trend, Munich is experiencing a significant population increase. Already in the first half of the 19th century, the population doubled and exceeded the million mark. In the Olympic year 1972, there were over 1.3 million residents.
While the number of inhabitants in Germany sank into the minus, Munich has been able to record a positive trend of almost 10 percent since the turn of the millennium.
Munich's economy, demography and business
From an economic point of view, Munich is a cosmopolitan city. Large corporations such as BMW, Die Allianz and Linde AG have their headquarters there. Thus, Munich is awarded the title of being the most valuable city in Germany.
The Bavarian metropolis is home to no less than twelve of the most highly listed stock exchange companies. This means that the city's value is three times higher than that of Düsseldorf, which ranks second.
In addition to the fact that Munich is the most sought-after city in the Federal Republic of Germany, it also functions as a district-free city and at the same time as the administrative seat of the Landkreis München, which with 330.000 inhabitants is the strongest district in the Free State of Bavaria.
From a demographic point of view, the Bavarian metropolis is one of the growing regions in spite of the population decline in Germany. This is, on the one hand, due to a birth surplus that has been recorded for years and on the other hand due to the constantly increasing influx of new residents.
In the long term, however, the demographic change will have an impact on this region too. The researchers are seeing the existing shortage of skilled workers as the cause, which could lead to a bottleneck in personnel recruitment.